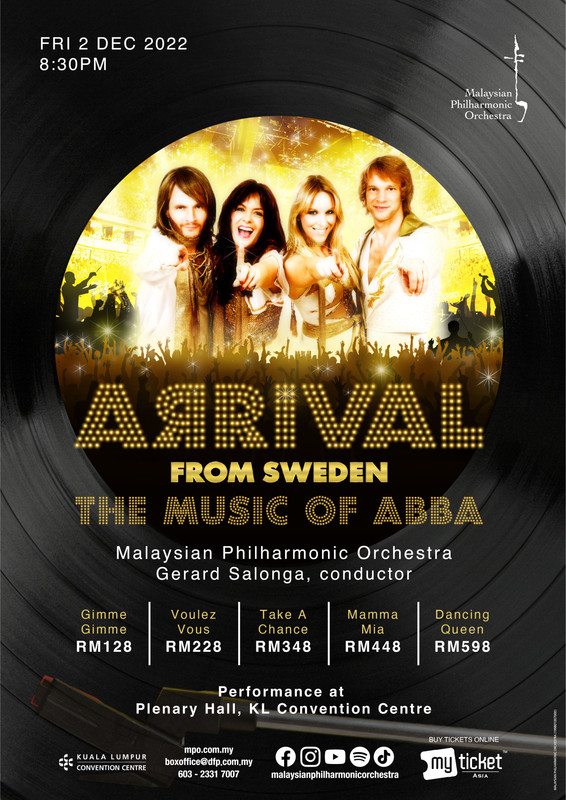 Relive the nostalgia of the music of the legendary Swedish pop supergroup, ABBA, as the Malaysian Philharmonic Orchestra (MPO) pays tribute to them in a concert on Friday, 2 December 2022 at 8:30 pm at Plenary Hall, Kuala Lumpur Convention Center (KLCC).
This concert, Arrival from Sweden: The Music of ABBA, will witness the MPO breaking out of the box and fusing pop and classical elements, giving the audience music richness on a whole new level while capturing the spirit of the pop group. It is not the first time the MPO has paid tribute to legendary artists/groups. Previously, the MPO paid tribute to many iconic musicians, including Michael Jackson in 2013, Billy Joel (2018), Pink Floyd (2017), U2 (2016), Queen (2015), and Led Zeppelin (2014).
The MPO isn't going to be performing alone. ARRIVAL From Sweden, one of the world's most popular and best-selling ABBA tribute bands, will perform at this concert. Founded in 1995, the band is described as the absolute best and most authentic ABBA show there is, with many of ABBA's hit songs such as Dancing Queen, Mamma Mia, and many more performed and delivered with such accuracy that it's difficult to believe that it's not the real ABBA on stage. Since its inception, the band has toured in 70 countries and appeared on numerous TV stations and radio shows worldwide. ARRIVAL From Sweden has also performed with over 100 symphony orchestras, including the Boston Symphony Orchestra, San Francisco Symphony Orchestra, Dallas Symphony Orchestra, Houston Symphony Orchestra, and Atlanta Symphony Orchestra.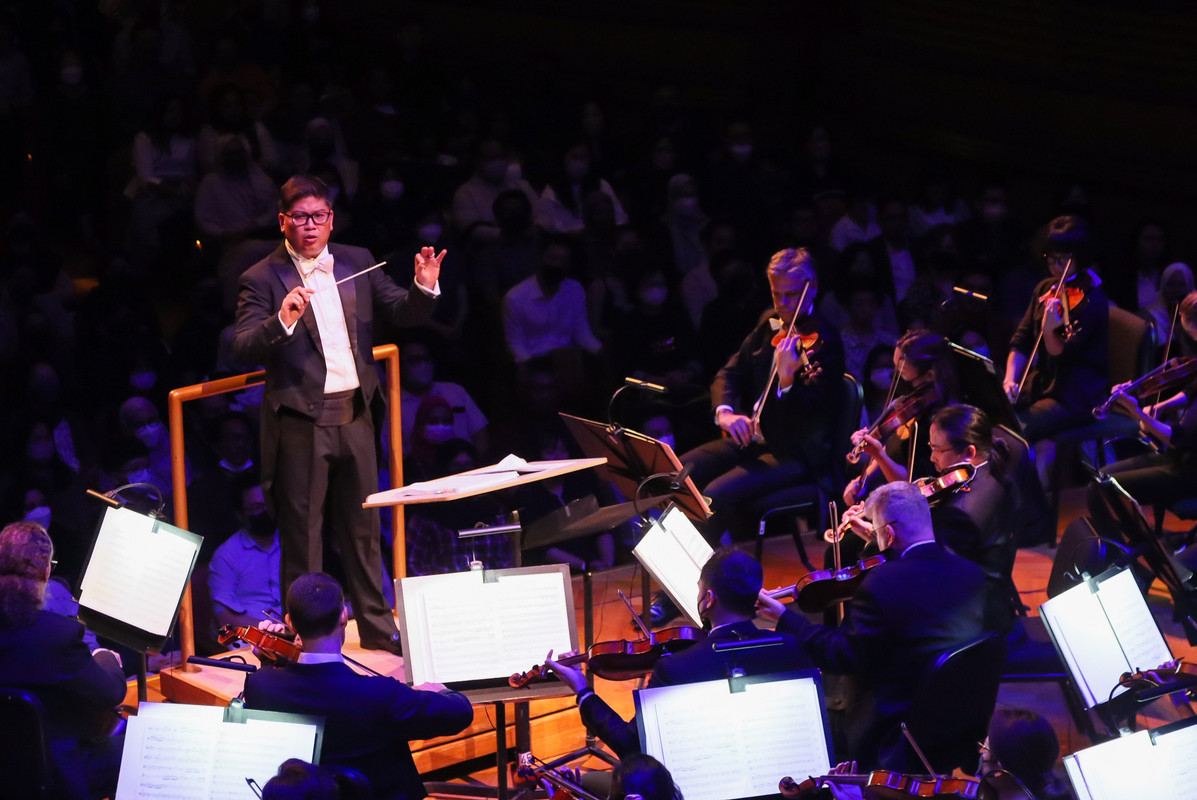 The concert will be conducted by the MPO Resident Conductor, Gerald Salonga. ABBA fans will be able to hear familiar elements of the music laced with an orchestral enhancement during the concert. Among the timeless hits to be performed are Money Money Money, Take A Chance, Mamma Mia, and many more!
Come and be enthralled by the MPO's brilliant musicianship in this must-see concert only at Plenary Hall, KLCC!
Visit www.mpo.com.my for tickets and check out the MPO social media platforms (Facebook, Instagram, YouTube and TikTok) for any latest updates.
'ARRIVAL From Sweden: The Music of ABBA'

Concert Details
Date
Friday, 2 December 2022 at 8:30 pm

Venue
Plenary Hall, Kuala Lumpur Convention Center (KLCC).
Orchestra/Conductor/Band
Malaysian Philharmonic Orchestra
Gerard Salonga conductor
ARRIVAL from Sweden band

Tickets Prices
Gimme Gimme:
RM128
, Voulez Vous:
RM228
, Take A Chance:
RM348
,
Mamma Mia: RM448 and Dancing Queen: RM598
MPO website: www.mpo.com.my
Facebook & Instagram: @malaysianphilharmonicorchestra
YouTube: MPO TV
Spotify: MPO
TikTok: @malaysianphilharmonic