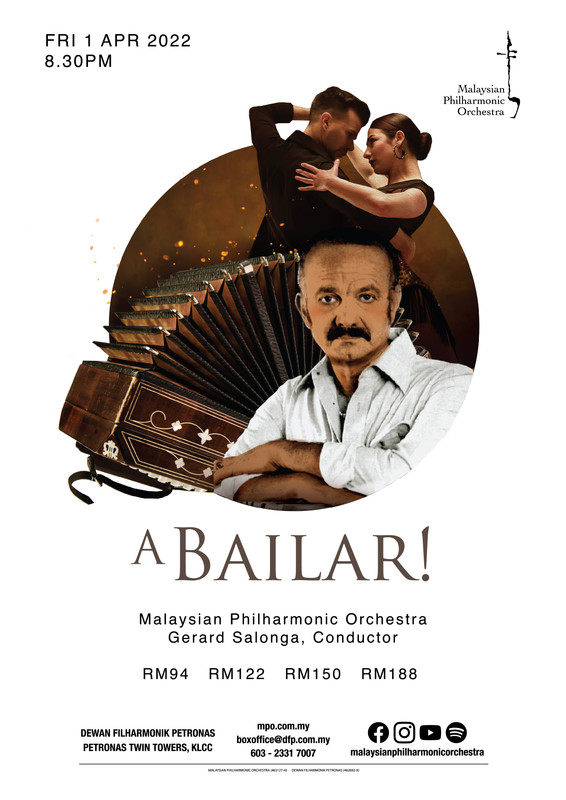 A Bailar means to dance, and the concert line up this season was certainly enough to make my feet tap and my soul dance away with every note. I am happy to share the return and reopening of The Malaysian Philharmonic Orchestra (MPO) at Dewan Filharmonik PETRONAS (DFP) this March 2022. While we await the new season, let's review A Bailar and might I interest you to join me at the next concert.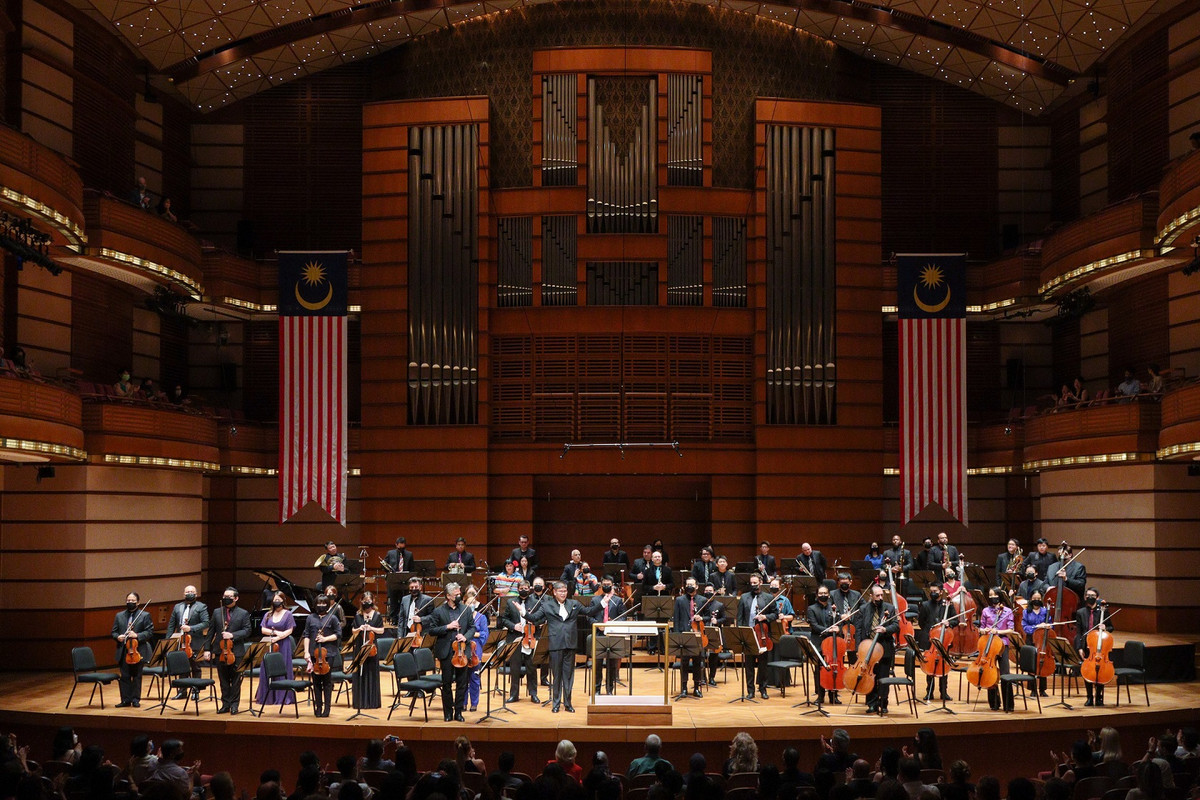 A Bailar was led by the very talented and animated MPO's Resident Conductor Gerard Salonga who never failed to make every piece his own. We were taken on ride across Latin America with music inspired by Mexico, Brazil and Argentina, the type of genre that creates a host of emotions in every stop.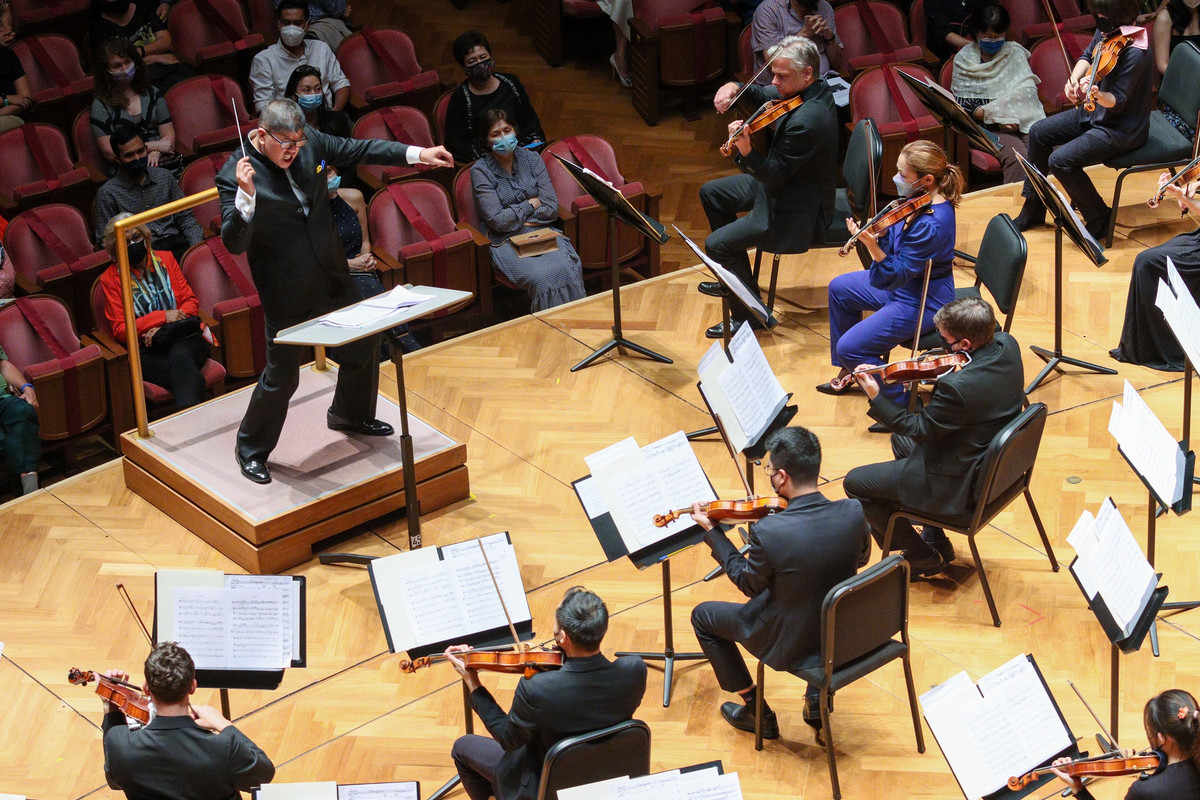 Starting with one of Aaron Copland's most famous pieces, El Salón México, we were introduced to the sounds of Mexico City in the autumn of 1932. Yes, a visit to the MPO warrants a historical journey back in time as well, something that only can be done magically through music. This is a well known piece to be a bit 'strange' and difficult to carry out yet our conductor and orchestra certainly pulled it off beautifully, allowing the audience to sink into it slowly and surely. El Salón México was in fact a dance hall in Mexico that inspired Copland upon his visit there, so it incorporated various cultures and sounds of the people of Mexico of the time including folk melody, rhythm and harmony. Personally, I found the composition very dramatic and invokes the feeling of being on an adventure through an unknown territory, lots of curiousity of what is coming next.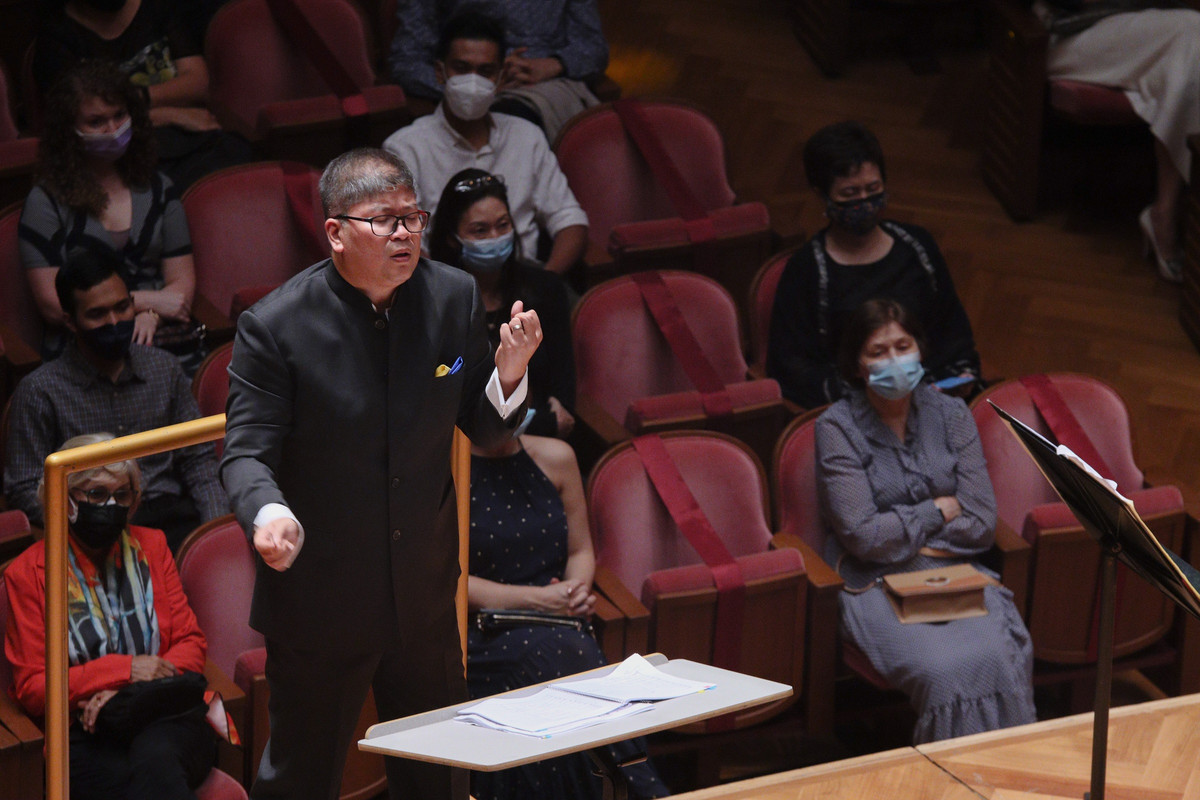 The next three pieces were all a celebration of Argentine born Astor Piazzolla's revolutionary style of tango, nuevo tango. Starting with a melancholic Adiós Nonino (Farewell, Nonino in Spanish), this piece featured jazz laden chords and definitely tugged at my heart strings. It was piece dedicated to Piazzolla's father, Vicente "Nonino" Piazzolla. There were, entwined in this piece, feelings of joy, sadness, longing and even a dramatic end marking closure. It has definitely become a favourite on my playlist now.


Oblivion by Piazzolla is another nostalgic almost tragic yet charming slow tango. It has a deep interpretation for every listener, intensely personal somehow. For me, it invoked a sense of reflecting on my own past and history in a short 3 minutes, surely leaving a long echo in my heart. It was a piece rich in sorrows yet enveloped in beauty.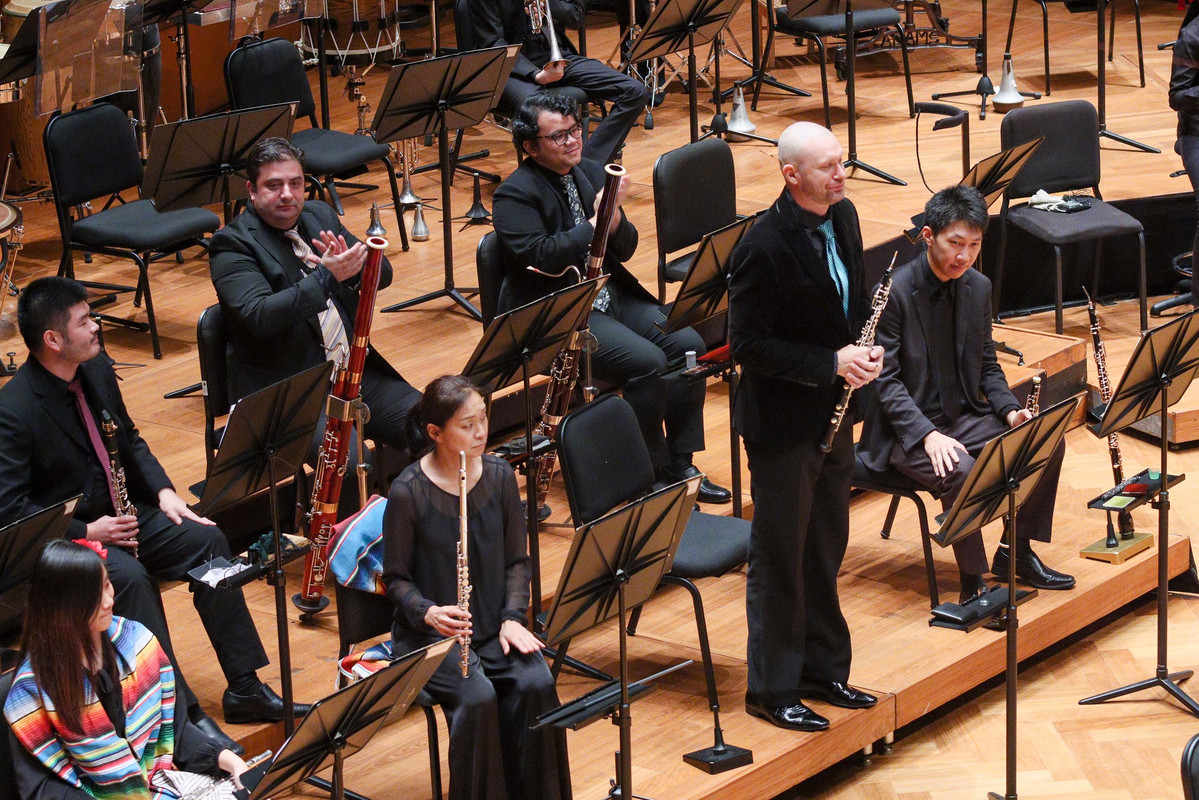 Tangazo starts with the deep strings slowly but halfway in, the triangle rings and the array of brass and woodwinds instruments changed the tune to a jazzy tango. There were solo parts for the clarinet, french horn, flute, oboe and more that created a flowing harmony with the strings played with a twist.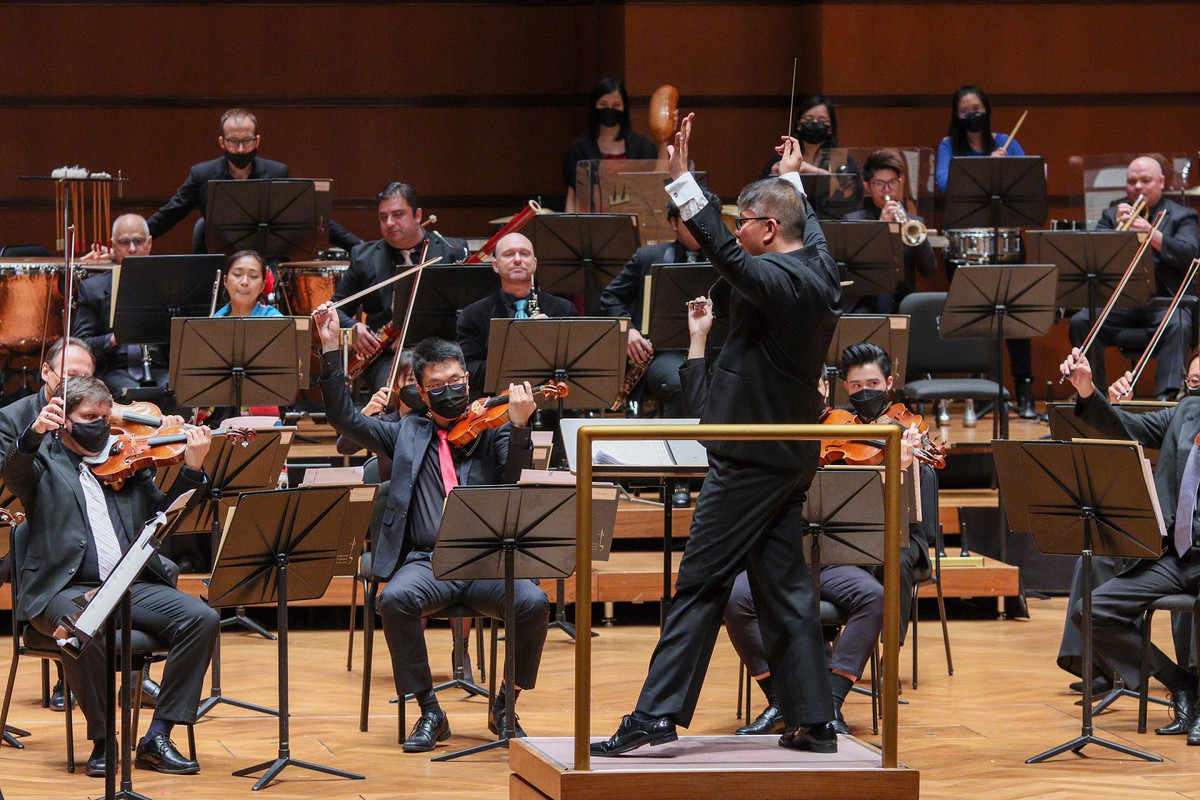 Moving to our last two pieces, the arrangement does not get any less interesting. With a piece by José Elizondo, the Danzas Latinamericanas featured three dances composed in 2017, I. Otoño en Buenos Aires (Autumn in Buenos Aires), II. Pan de Azúcar (Sugar Loaf) and III. Atardecer Tapatío (Sunset in Guadalajara). They are based on national dances of Argentina, Brazil and Mexico respectively. The first dance ended high and starts on the second piece with the violins played pizzicato. It was almost perfect for a lover's dance as it moved into the violins and cello. This piece was known to be inspired by from Rio de Janeiro's iconic Sugar Loaf Mountain. The last dance Atardecer Tapatío was cheery and joyful, filled with the woodwinds' solo parts that pays tribute to Mexican mariachi music where the composer originates. You can simply picture a group dance at the fountain plaza.
Arturo Márquez's Danzón No. 2 closed the concert perfectly. Helmed by the brass and woodwind sections with intricate and light melodic lines, it was a most pleasurable end to a beautiful night with the MPO's Al Bailar!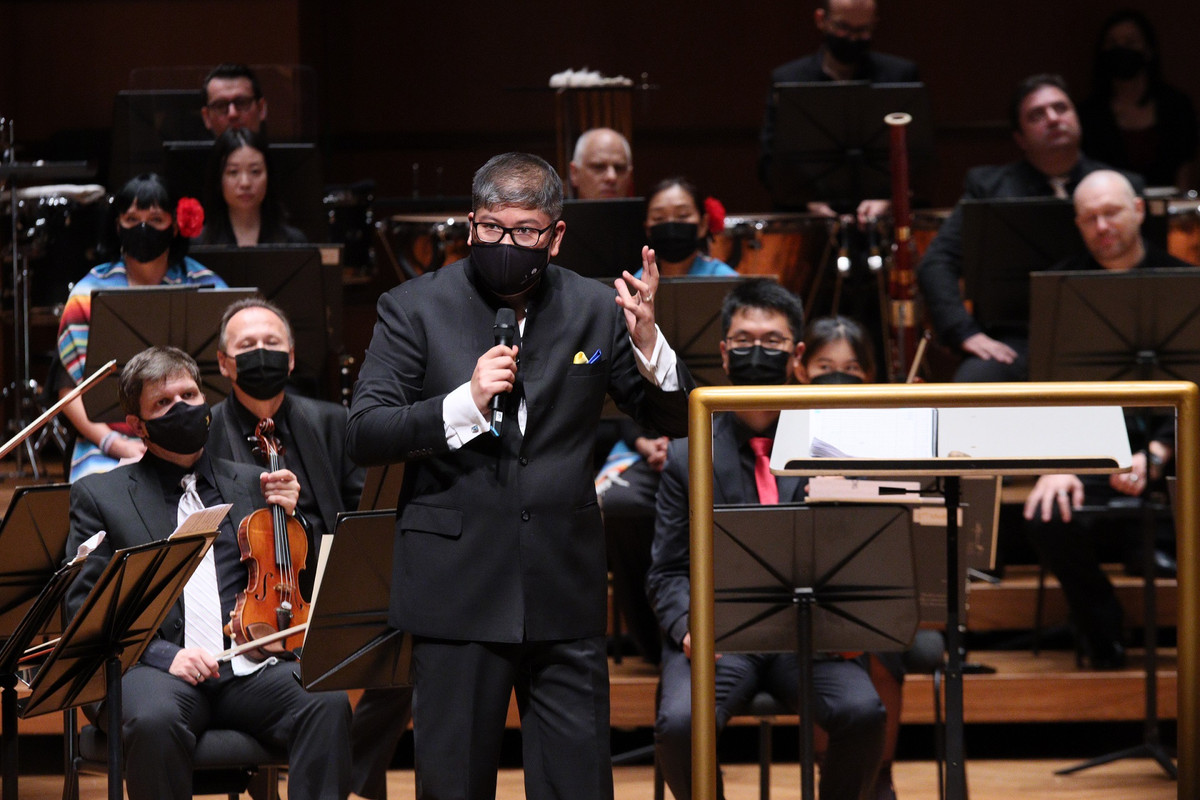 We were finally treated to a heartfelt sharing by the conductor, Gerard Salonga on how Piazzolla accepted his flair in tango music which he initially rejected. Classically trained, Piazzolla found his true calling when training under the legendary Nadia Boulanger. Boulanger had urged him to pursue infusing his jazz and classical training with tango in his soul which he was exposed to from his father's records. It was truly inspiring regardless the times we are in, pursue our calling, unique to each one of us.