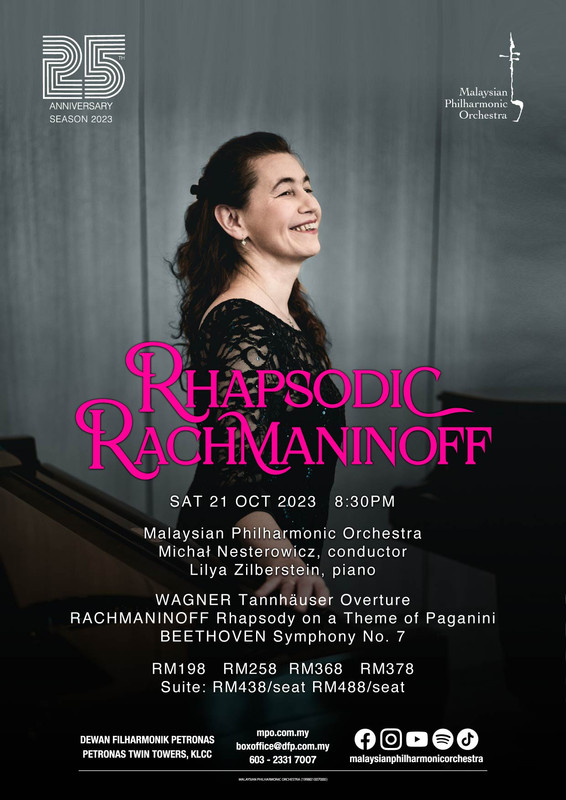 Enjoy a spellbinding classical music treat by the Malaysian Philharmonic Orchestra (MPO) on Saturday, 21 October 2023 at 8.30 pm at Dewan Filharmonik PETRONAS (DFP), KLCC.
Themed Rhapsodic Rachmaninoff, the MPO will present a dose of masterpieces with varied mood, colour and rhythm. The MPO will open the concert with Wagner's Overture to Tannhauser which moves seamlessly through a series of moods defined by tone colour and rhythmic variety. Next comes Rachmaninoff's Rhapsody on a Theme of Paganini, a work which presents a theme that is varied in myriad ways in both piano and orchestra. Wit, charm and masterly orchestration combined, making it one of Rachmaninoff's greatest compositions.
Making a debut collaboration with the MPO to present Rachmaninoff's work is pianist Lilya Zilberstein. She is a regular guest at major concert halls and prominent music festivals in Europe, Canada, the USA, South America and Middle East; highlights of recent years include concerts at the Salzburg Festival and Easter Festival. She has performed with renowned orchestras such as the Tchaikovsky Symphony, the Royal Philharmonic Orchestra, the Orchestra della Scala in Milan and the Staatskapelle Dresden.
The concert will be culminated with Beethoven's Symphony No.7 in A, a work of sheer visceral excitement, created primarily through a driving rhythmic energy. It was premiered in Vienna in 1813 at a gala benefit concert for wounded soldiers.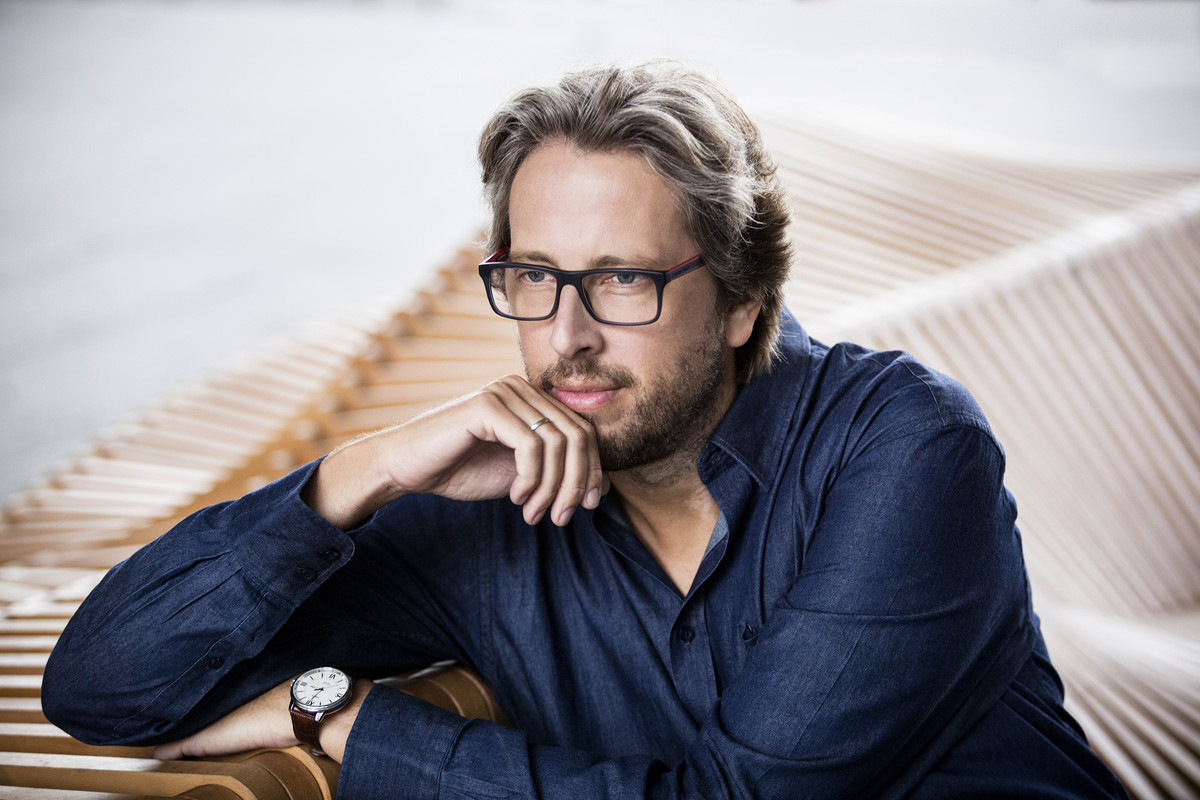 Maestro Michał Nesterowicz returns to the DFP podium after weaving his magic with the MPO in 2018. In recent years, he has consolidated his position as one of the most recognisable Polish conductors in the world.
Listen to the virtuosity of the MPO presenting nothing but the best in classical music, only at DFP. This event is part of the MPO's 25th anniversary celebration!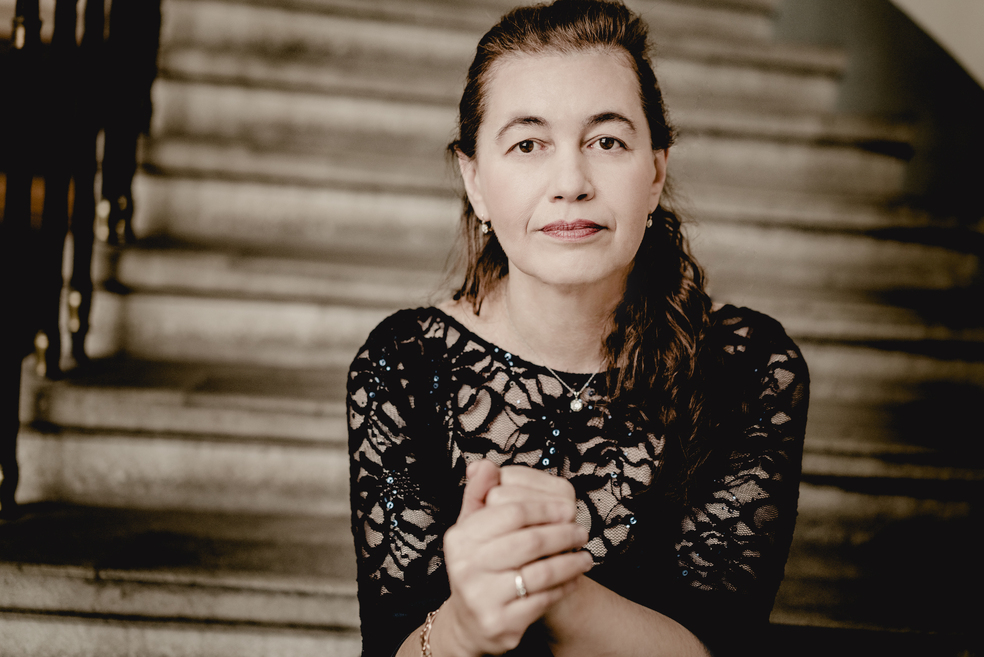 Note: In conjunction with her debut concert with the MPO, Lilya Zilberstein will be holding a piano masterclass at DFP on Wednesday, 18 October 2023 at 5.30 pm. Ticket purchase to participate in this event can be done at the Box Office.
The MPO will continue to strive to provide the best performances and diverse programming accessible to everyone. You have been our inspiration, motivating us through all of our hard work, hours of practice, commitment and challenges at every level. All of our achievements are due to your love and support. Be the instruments that keep us alive. Donate to MPO now at mpo.com.my/donate. Any contribution given will be channelled to further develop the local talents, to engage our audience with a diverse selection of music and performances that appeal to all, and to continue to inspire hope by bringing the love of music to everyone. #YouAreTheReason
Concert Details
Date
Saturday, 21 October 2023 at 8.30 pm
Venue
Dewan Filharmonik PETRONAS, PETRONAS Twin Towers, KLCC
Orchestra / Conductor / Soloist
Malaysian Philharmonic Orchestra
Michał Nesterowicz conductor
Lilya Zilberstein piano
Ticket Prices
Premium: RM378, A Reserve: RM368, B Reserve: RM258, C Reserve: RM198
Suite: RM438/seat & RM488/seat
Box Office Hours
Tuesdays to Saturdays: 10.30 am – 6.30 pm, 9.00 pm on performance nights
Sundays: 12.00 noon to performance time
Telephone Bookings: 03-23317007
Email Bookings: boxoffice@dfp.com.my
MPO website: www.mpo.com.my
Facebook & Instagram: @malaysianphilharmonicorchestra
YouTube: MPOTV
Spotify: MPO
TikTok: @malaysianphilharmonic